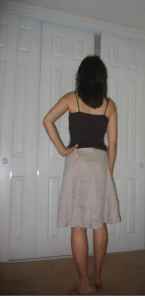 When the heck for you and me??
Los Angeles, CA • 08/29/2007
You must be not much less then PERFECT if you are taking the time to read this little ad...thank god you found me because I have been looking every where for you!





I am a very complicated educated asian woman with a rewarding career not far to the north of LA. I have long black hair with pretty eyes. I exercise on a regular basis and take the time to meditate on GOD and focus on my inner being.





I do not have a hard time finding Mr. anyone, but I can not seem to find a good looking guy with decent job and values.





I am looking for somebody that can hold a decent conversation with me and good affectionate to me. I want a guy that takes care of himself and treat others as if himself.





I have all the physical and spiritual attractions and outdoorsy, medium build, between 33 to 44, like the guy within the same range and not short or too tall.





I am happy to share a face picture. But I have a hard time on CL. So It would be nice if you send your clear pictures and provide information.




Posted by: OhSoHandy User
Located: Los Angeles, CA
(No map found for this address)